Symposium in Biotechnology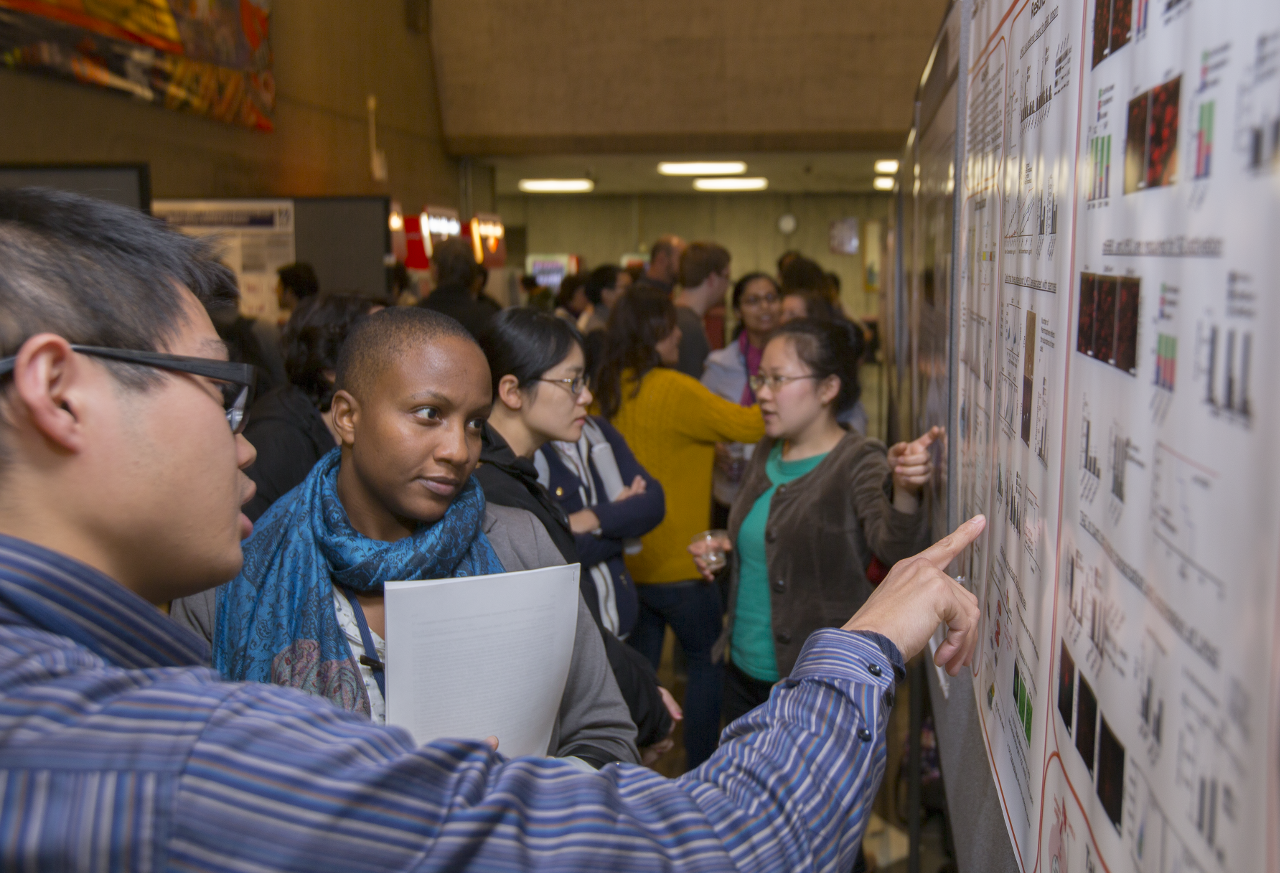 For the inaugural BTP Annual Symposium in Biotechnology, we partnered with the UMass Institute of Applied Life Science to organize our symposium and speed dating event in conjunction with the IALS Launch Event Oct. 21, 2016. Representatives of state and local government joined 50 industrial visitors and over 200 UMass students, and faculty, including all of the BTP students at the ribbon cutting event in advance of the symposium.  The symposium featured talks from UMass faculty including BTP Faculty member Thai Thayumanavan who discussed the founding of Cyta Therapuetics, and UMass alumni on their translational activities. The keynote address by Harvey Lodish chronicled his work on glucocerebrosidase in Gaucher disease, which lead to the development of Cerezyme and founding of Genzyme, one of the earliest and most successful Biotech companies on the planet. BTP students participated in two poster sessions and a networking lunch followed by a panel provided advice and insights on translating academic work to products.
Biotechnology Speed Dating Event
The Biotech Speed Dating Event was a special part of the BTP Symposium in Biotechnology that was open only to BTP students and was the capstone activity of the day. In the month leading up to the symposium each BTP student identified and invited one industrial visitor as a special guest at the launch event. Students reached out to scientists in Biotech and Pharma with similar research interests. This allowed the students to interact with their invitee and engage in special mentoring interactions throughout the day. During the speed dating event, each student had 5 minutes to present a one-page research summary and received feedback from each of the industrial visitors. Industrial visitors representing companies including Takeda, Anika, GE Global research and Cyta Therapeutics provided individualized feedback to the students and provided insights into industrial internship opportunities at their companies or with other organizations.