Career Exploration Event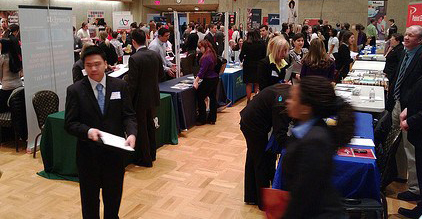 In collaboration with the Office of Professional Development in the Graduate School we host an annual Career Exploration Event.
This annual event provides BTP trainees with timely information regarding academic and non-academic career opportunities. Students invite professionals from biopharma, consulting, publishing, venture and government agencies.  Additionally, biopharma panelists represent a variety of roles, including R&D, Project Management, Regulatory Affairs, and Strategic Alliances.
Speakers in attendance at the July 14, 2016 Career Exploration Event included:
Luis Cajamarca, PhD (alum, Physics)
Quantitative Analyst, Loomis, Sayles & Company
Abhishek Datta, PhD
Sr. Scientist, Antibody Discovery & Engineering, Scholar Rock
Radhika Goenka, Phd, (alum BBBS)
Sr. Scientist, AbbVie
Ashvin Shah, PhD, (alum, NSB)
Medical Writer, DynaMed (EBSCO)
Michael Tarselli, PhD, (alum, Chem BS)
Co-Lead, Chemistry Information Systems, Novartis Institute for Biomedical Research
Yipeng Yang, PhD, (alum, Physics)
Data Scientist, MassMutual Financial Group
The next Career Exploration Event will held during the summer of 2017.