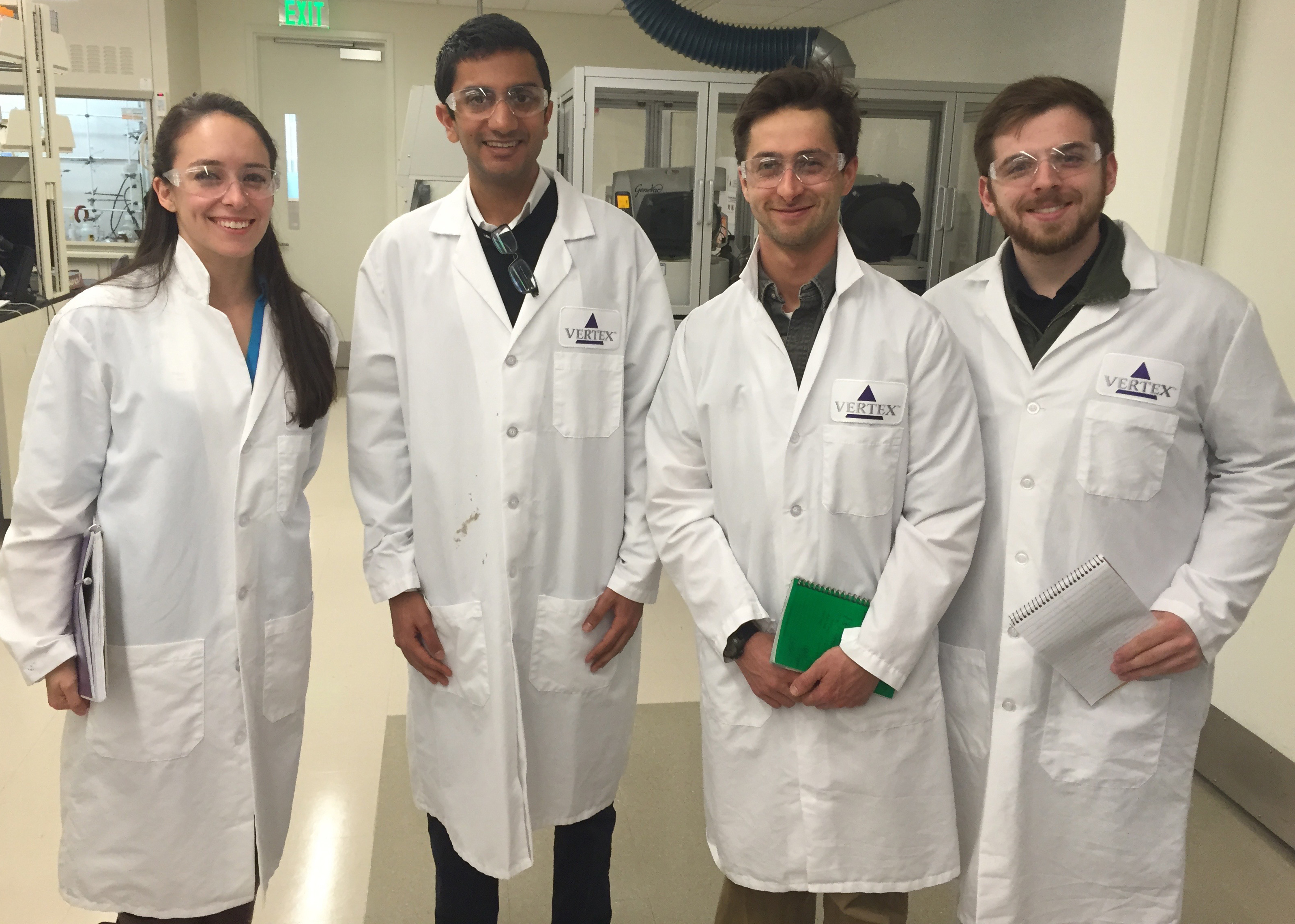 Current Internships
Supporters at Vertex Pharmaceuticals and Sanofi (Genzyme) invite chemistry graduate students to apply for upcoming co-op/intern positions. Several past chemistry students have participated in these programs, and we hope more take advantage. Additional information is available below and applicants are reminded to obtain advisor approval prior to applying.
Vertex Pharmaceuticals is hiring interns. Vertex is targeting some of the world's most devastating diseases in new and unconventional ways, and, is looking for passionate, innovative, fearless, and collaborative people to join the team. The candidate must be legally authorized to work in the United States, and, must be enrolled in an advanced degree program.
Sanofi (Genzyme) is seeking applicants for a six month co-op position (January – June 2017) in their Device-ability Skill Center. They are very interested in finding a candidate whose research involves characterizing the behavior of proteins in solution in terms of phase transition, solubility, viscosity, aggregation, opalescence, and interface interactions. To be eligible, the candidate MUST be returning to UMass doctoral enrollment after the co-op (recent graduates are not eligible).  International students are eligible (half of the former co-ops have been international students).

View full details of the internship here

.
New internship opportunities at Boehringer Ingelheim will be posted here as soon as they are announced.  Please check back for information regarding summer 2017 internships and application procedures.
Trainees' Summer 2017 Internships
Trainees' Summer 2018 Internships
Trainees' Summer 2019 Internships
Presenters on 2023 Internships
In the past students from the Institute of Cellular Engineering, the predecessor of the BTP performed industrial internships with a number of industrial partners including: