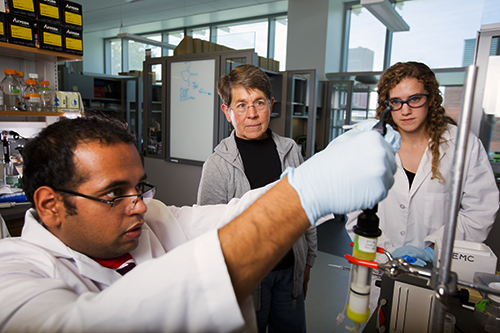 The biotech community at UMass has an 8-year tradition that started as part of the Institute Cellular Engineering to teach laboratory modules on cutting edge research techniques.
These modules will continue under BTP and can be attended by industrial partners interested in learning new methods and using UMass facilities. Laboratory modules are held at various locations on the UMass campus during winter break, spring break and during the summer.
The next laboratory module will be an introduction to the microscopy core facility.  This module will be taught by Jim Chambers on December 13 & 15, 2016.
A list of prior laboratory modules can be found here.