BTP is conducting a series of presentations by the faculty on the biotech topics. The BTP training faculty present different views on the topic and is designed to have a format of debates.  These monthly sessions serve as the standing community-building activity to promote regular interactions among BTP faculty and students around the research relevant to biotechnology.
Look forward to seeing you at our events!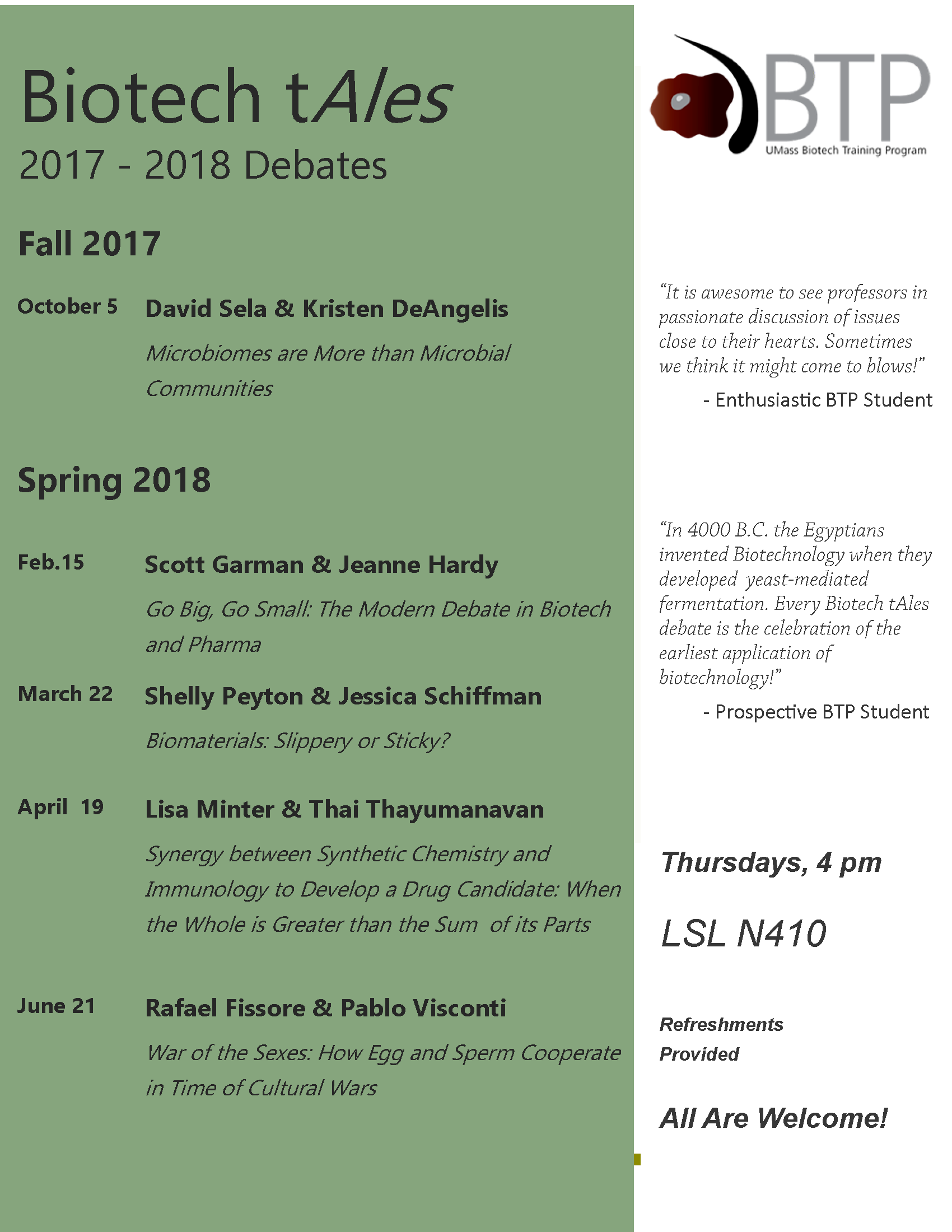 The first event in this new series "Biotec tAles" was facilitated by Prof. Michael Henson on April 20, 2017 and was well attended and well-received. Professors Barbara Osborne and Leonid Pobezinsky from the Department of Veterinary and Animal Sciences presented their views on the role of immune system in treating cancer. The topic of their presentation was "The Immune System: Friends or Foe to Cancer".